Peg
From TrigpointingUK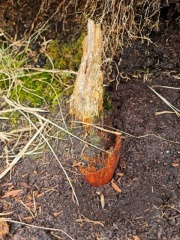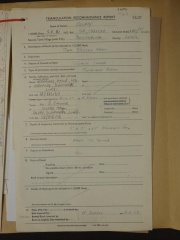 A 'Peg' is an uncommon type of triangulation mark. 5 instances are recorded in the OSGB36 list [1] as follows:
Bascule Bridge is recorded as an iron peg, destroyed in 1983. The peg at Pantylldu Fach was destroyed in 1949.
The wooden peg at Cut Hill still exists but is reported to be in poor condition. It is described in the OSGB36 list as a 'Temporary mark'.
Elsewhere, prior to the construction of some pillars and blocks, a wooden peg would be left as a temporary mark by a Reconnaissance Party. It appears that, for Cut Hill, the peg was never replaced.
References